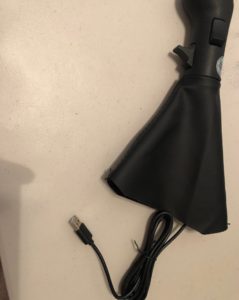 Simu-Shift-Knob SKRS Boot Cover – *Shipping available only with purchase of Simu-Shift-Knob
Product Price
$7.00

Click to add this item to cart.
Product Description
This easy to install shifter boot cover is designed to fit over the knob mounting connector, helping to keep dust and dirt from getting into the shifting mechanism; and adds to a more professional look of your simulator setup.
The size of the boot cover can be taken in to fit any size shifter and base.