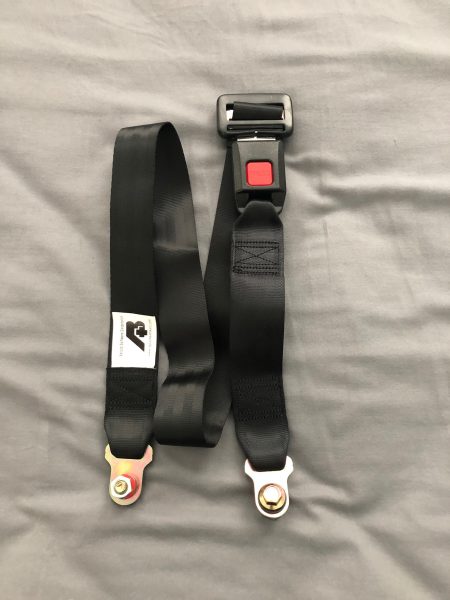 Two-Point Safety Belt for SimuRide Simulator Rig.
Product Description
This simulator rig safety belt is easy to install and use with your simulator; with adjustable length of webbing.
It is also ideal also for replacing old or damaged seat belts in your car, truck, tractor, golf cart or ATV.
Includes 2 screws, washer and nut.
Our current simulator rigs have 2 pre-drilled holes for mounting real seat belts. While the simulator includes a step to fasten a virtual seat belt, fastening a real seat belt helps teach student drivers best driving habits when using the simulator.
Simulator rigs manufactured before 2020 don't have predrilled holes; therefore 2 holes must be drilled in the simulator seat base, before the belt installation.
Specification:
Width: 2" approximately
The shortest adjusted length: 35″
The longest adjusted length: 50″