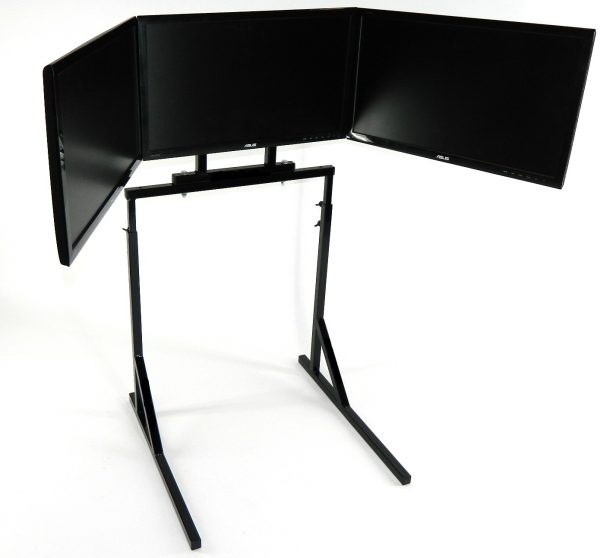 Versatile, heavy duty three monitor stand.
Product Description
Adjustable height and angle; our Three-Monitor Stand is a tubular frame, made in the USA. It can hold up to 32″ monitors and ultra-wide monitors. Perfect for SimuRide Professional Edition and most other driving simulators!
Features:
Tubular steel construction
Fixed center monitor, adjustable angle side monitors.
Height adjustable,
25″ inside clearance,
Dual 75×75 or 100×100 VESA compatible,
Durable high gloss powder coat finish.