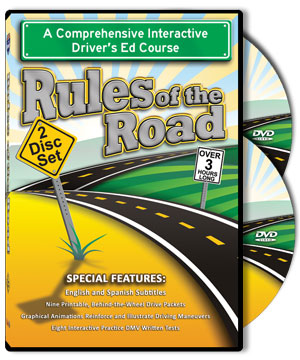 $10 shipping in the lower 48 states
Other Destinations should contact us for the shipping quote
Product Description
Rules of the Road is a two disc dvd set, that helps students learn how to become good, skilled and most importantly, safe drivers. This video guide offers insightful instruction on important tips and facts about becoming a good driver; reviewing infromation all drivers should know.
For more information on this product, please see the video embedded below.
$10 Shipping to the lower 48 states
Customers outside the lower 48 states should contact us to place your order.