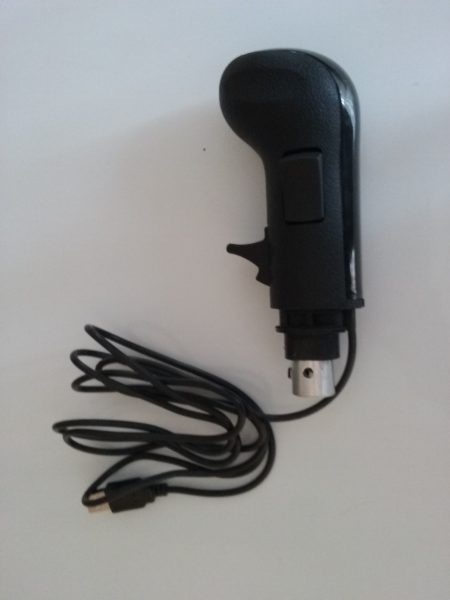 Simu-Shift-Knob by Aplusb to Replace a Logitech G-seres or Thrustmaster TH8A, TH8RS Gear Shifter Knob to offer transmission options from 5 up to 18 gears.
$10 shipping in the lower 48 states
Other Destinations should contact us for the shipping quote
Product Price
$130.00

Click to add this item to cart.
Product Shipping

US Lower 48

($10.00)

Other Destinations

($45.00)
Product Description
After long, intensive development, Aplusb Software is proud to announce the release of its newest product in its driver education line; the new Simu-Shift Knob. The Simu-Shift-Knob replaces the shifter knobs on Logitetch and Thrustmaster shifters, adapting them for computer driving simulations, like Aplusb's SimuRide Professional; to enable the operation of virtual commercial vehicles using 10, 13 and 18 gears, so drivers can practice H pattern, 6 gear shifting using a Logitech shifter, and 8 gear shifting using the TH8A Thrustmaster shifter; splitting gears between low and high range, as well as toggling between the low and high setting for each gear.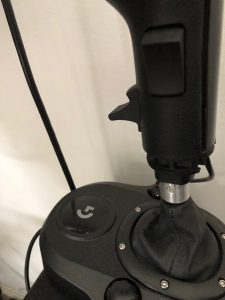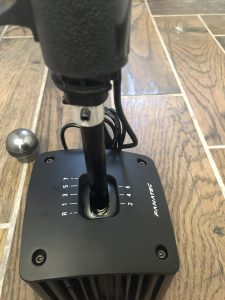 The Gear Shifter Knob is compatible with both Logitech and Thrustmaster shifters, adapting those controls to operate the additional gear shifting options; and will work on other driver simulators, in addition to SimuRide Professional.